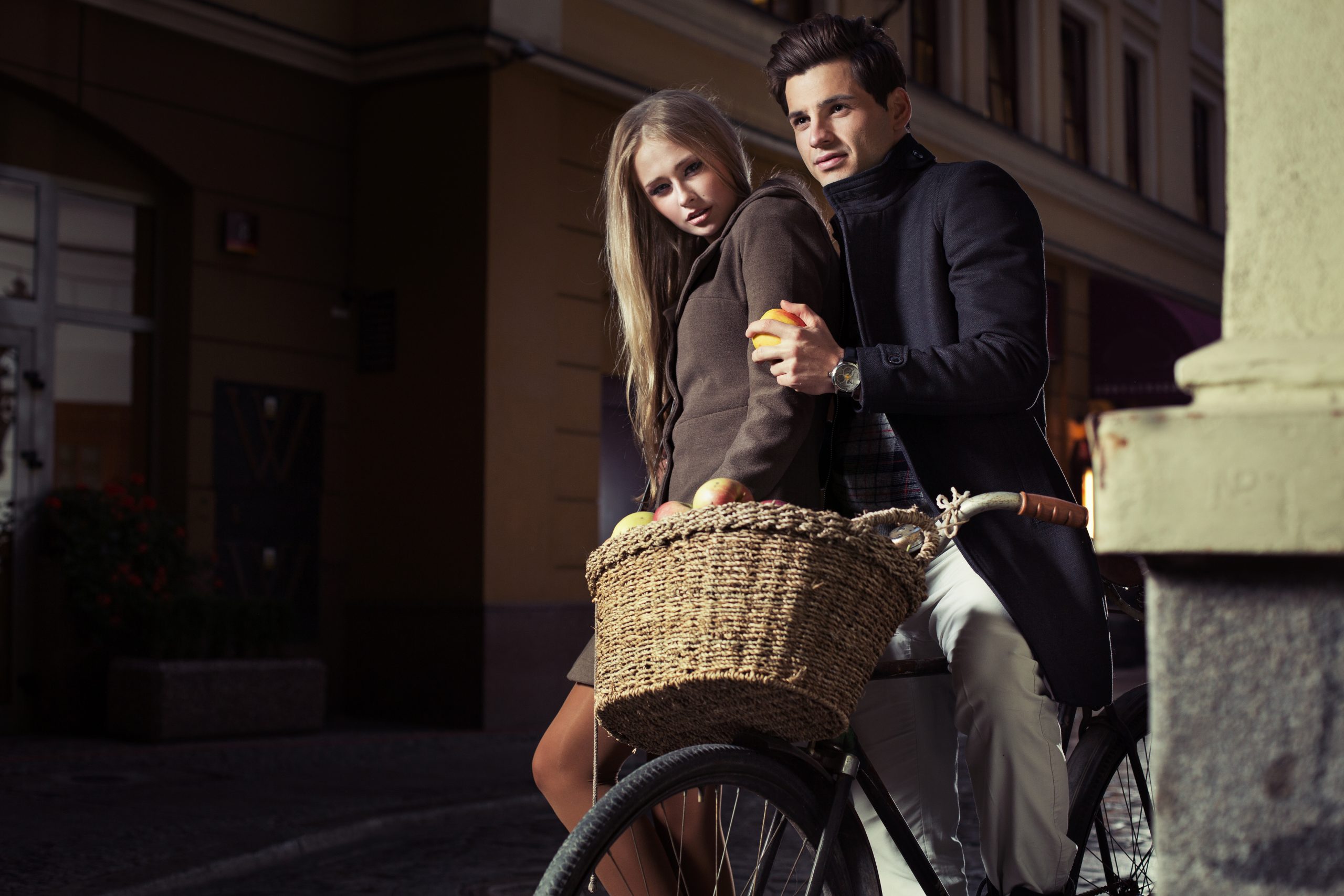 Luxury fabrics
Clothes make a man both literally and metaphorically. That is one of the reasons why we have designed a whole range of woollen fabrics, the quality of which makes the finished garment not only beautiful and comfortable but also feels incredibly soft. In order to create a truly precious cloth, we have combined our long-standing textile tradition with a passion to make unique items. Luxury fabrics by Rytex can be successfully used to make high-end overcoats, suits, jackets, tuxedos, pantsuits or cassocks. Apart from that, you are more than welcome to design a unique cloth to be used in a tailoring workshop, if you want to be in control of a weave used.
For many years, Rytex has been involved in a lot of projects in order to deliver unique and luxury fabrics. Their value is even higher since they are made with a great deal of respect for the environment using the newest technologies and renewable power sources.
See our range of luxury fabrics
Suit fabrics
The way we dress is determined to some extent by our style, attitude towards life, or values we abide by in everyday life. We desire to increase the public awareness of the correlation between the quality of worn fabrics and the way we look or feel. A bespoke suit, made of a fabulous cloth flatters a body and adds some self-esteem.
Woollen fabrics by Rytex can be used by almost entire textile industry. Everyday pantsuits, jackets, blazers, cassocks, overcoats, skirts and trousers as well as kids clothes are made of them, distinguishing themselves with perfect quality and a wear comfort.
Since we are a producer, we can guarantee the highest quality which allows you to pride yourself while selling a finished garment. What is more, designers may find some added value in a possibility to go beyond schemes we have used so far. Your creativity is extremely important for us.
See our range of suit fabrics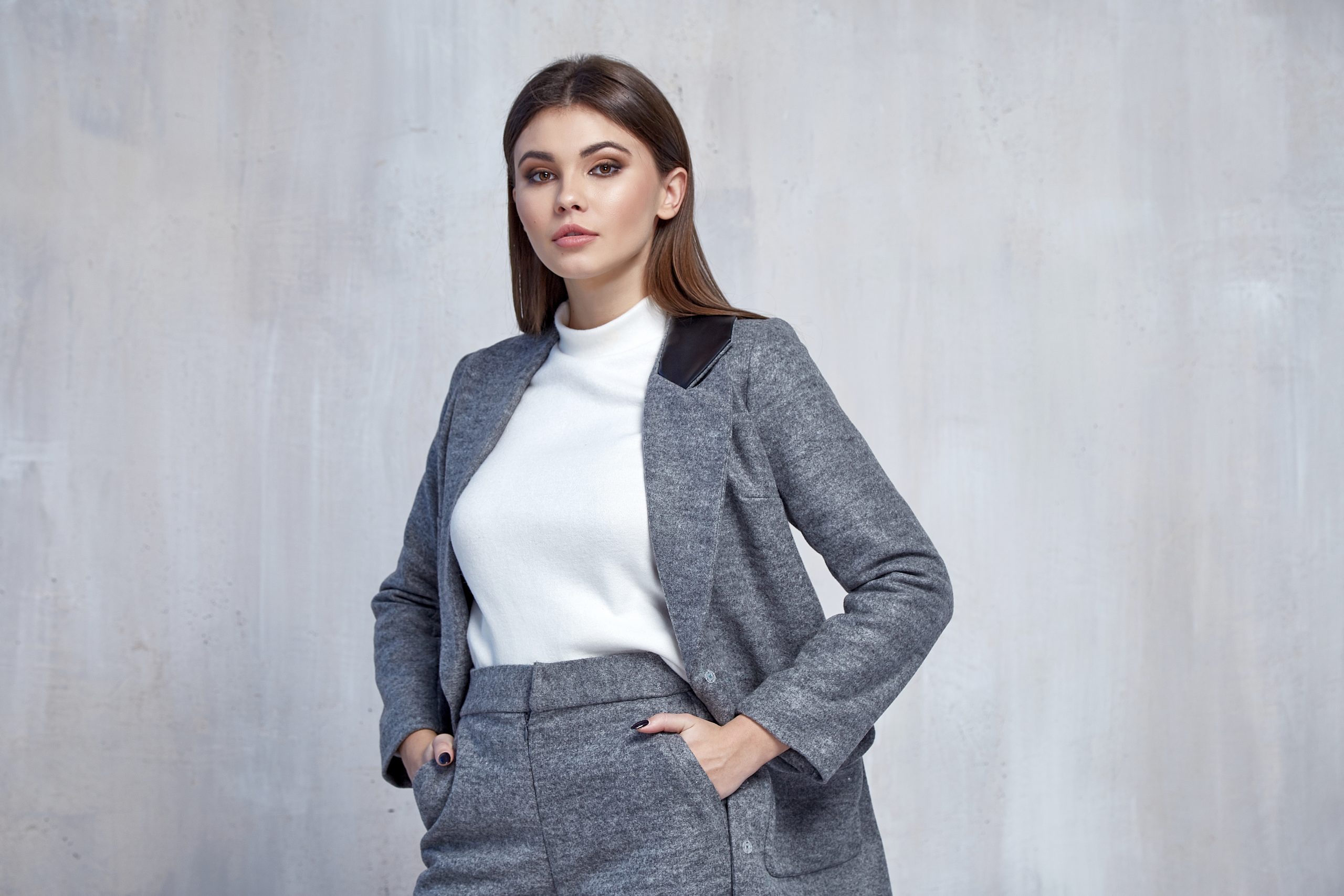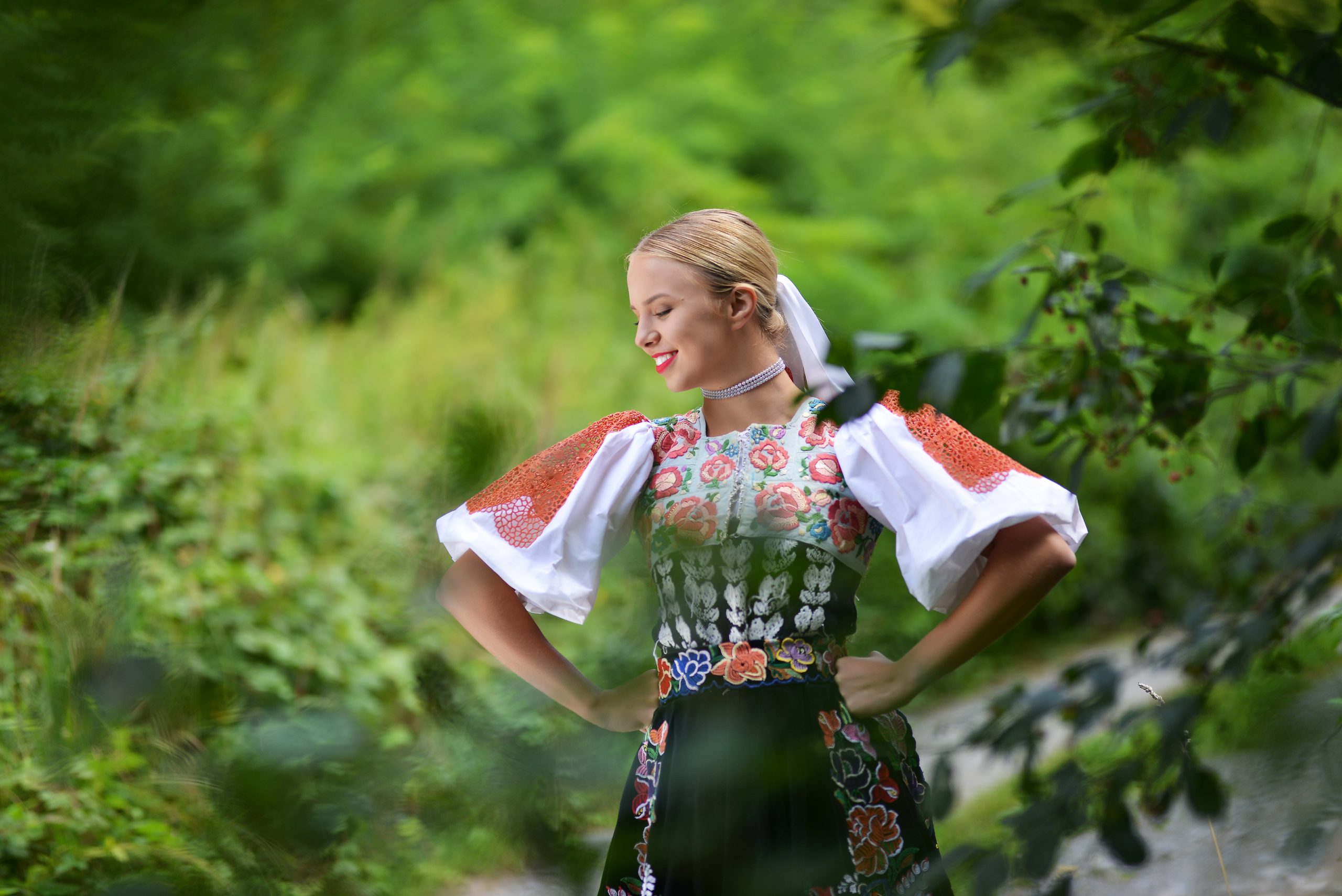 Traditional folk costumes fabrics
Unique traditions deserve beautiful settings. That is why our offer consists of regional fabrics, resembling the character and extraordinary features of a given area. Traditional folk costumes of Highlanders, made of high density wool fabrics, with a characteristic weave, astonish tourists from all over the world.
Regional fabrics by Rytex are used to make folk costumes, trousers, capes, jackets and coats. The variety of colours allows fabrics to be the exact shade if they meant to amaze. Whether you represent a sewing studio or you are a member of Farmers' Wives Association, we will provide whatever you look for.
By choosing our regional fabrics you become a part o the Polish textile tradition. The tradition, which bravely steps into the new age taking the best of it, which allows us to create beautiful fabrics in compliance with the nature. We do not approve being passive as far as climate changes are concerned, so we use renewable sources of power in everyday life.
See our range of traditional folk costumes fabrics
Woolen fabrics are necessary elements of traditional folk costumes from different regions of Poland:
Kraków
Lachy
Cieszyn
Orawa
Łącko
Podhale
Żywiec
Podgórze
Kurpie Zielone
Łemkowie
Rozbark
Opoczno
Podlasie
Mazowsze
Łowicz
Śląsk
National costumes
Shepherds' costumes
Overcoat fabrics
Show me what you wear and I'll tell you who you are. A coat is the highlight of one's style, making their outfit complete. Its cut is extremely important, however it would not mean much if it was not for a decent fabric.
Quality confirmed by touch and wear comfort. These are our aims at the stage of creating coat fabrics.
Coat fabrics by Rytex are made of wool, both worsted and woollen, which contributes to their versatility: form plain cloth to color blends and fine hair fiber surface. Thanks to finishing processes, coats are extremely soft and comfortable to wear.
If you choose our overcoat fabrics, you can be sure that your outer garment will not only be a beautiful item but also a piece of clothing of exceptional quality, durability and flawless style. We stand out from others with the maximum content of pure wool in fabrics which are soft and drape well, keeping its elastic and hygroscopic properties.
See our range of overcoat fabrics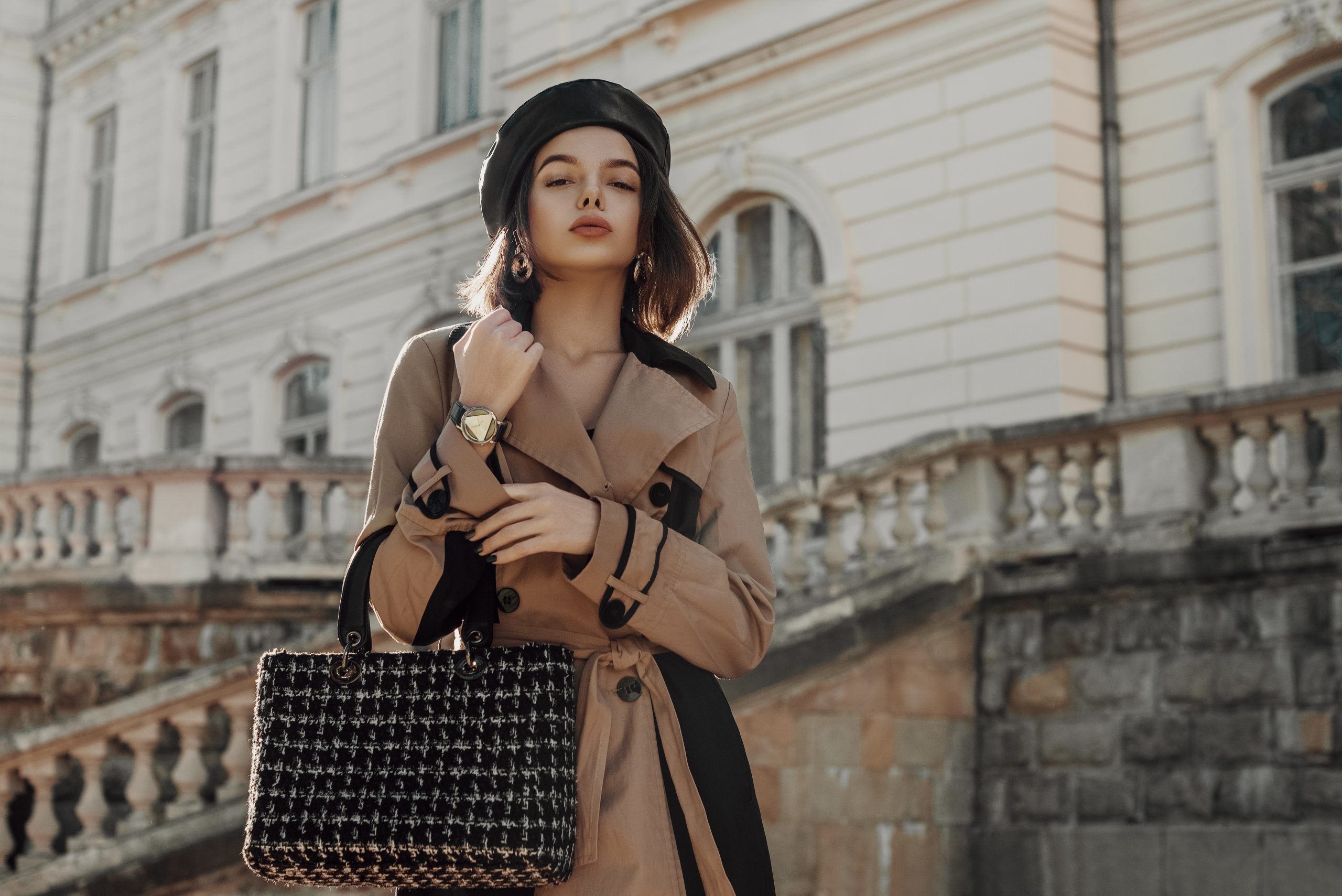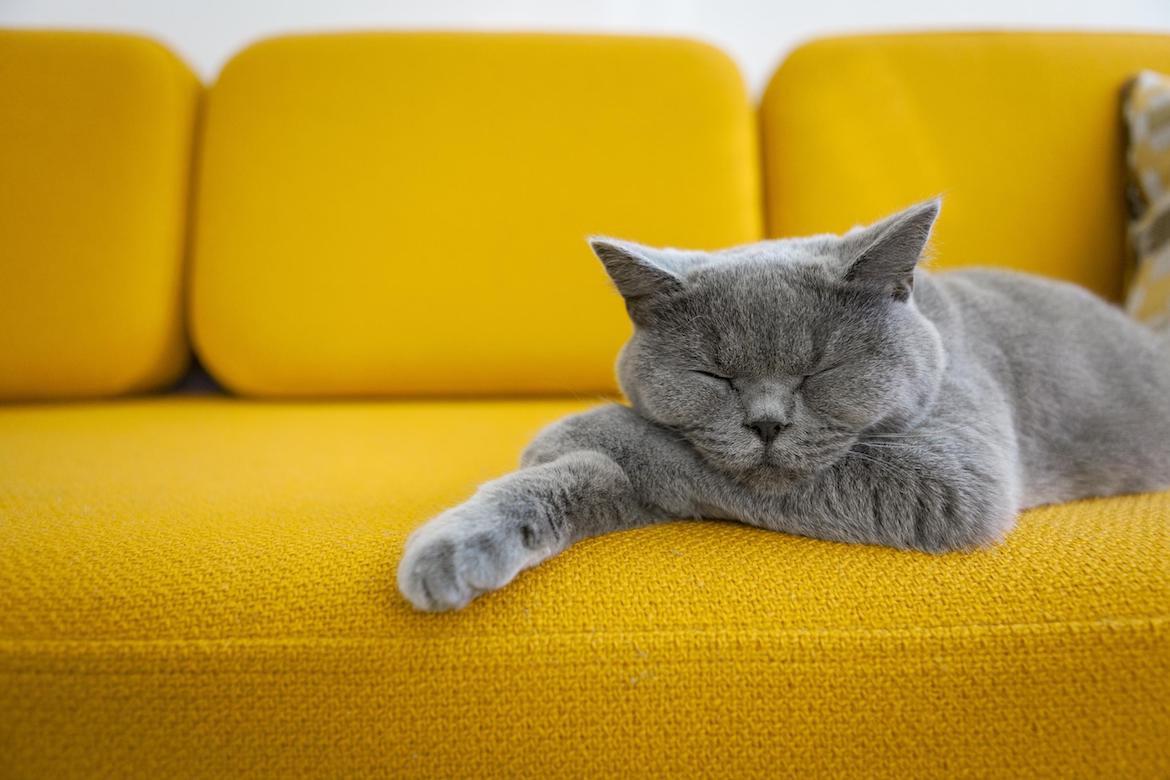 Upholstery fabrics
Every interior designer knows how important fabrics are in case of furnishing. Fabrics may vary according to their texture, colour, and as they serve as a background of our everyday life, and they influence our mood and well-being. Wool fabrics can be used in textile furnishing, in both residential and commercial interiors, in order to add up to their style and character and serve a purely functional role at the same time.
Textile furnishing fabrics are used to ennoble armchairs, chairs, beds and coaches. A wing back chair, so widely popular, covered with a woollen cloth will be a favourite spot to rest, relax and feel comfortable. We are sure you will appreciate the quality since IKEA has trusted in us and covers their furniture using our upholstery fabrics.
You can take the best of nature and feel its presence every day. Upholstery fabrics by Rytex are mostly made of wool obtained form Polish breeders. Their quality is world-wide famous, no matter if they are used as furniture cloth and pool table cloth. Familiarise yourself with our offer and take advantage of fabrics giving the noble finishing touch to your interior with attention to details.
See our offer of upholstery fabrics
Our fabrics are best for:
Furnishings
Upholstery
Renovations
Public transport
Theaters and opera houses
Museums
Pool tables
Interior design
Car detailing
Historical fabrics
There is a certain demand for historical fabrics among very conscious customers. People passionate about history and re-enactment pay attention to their outfit, since they focus on its authentic look and being realistic, not just a brief interpretation of facts. No matter what period they are interested in, they dress up in an ordinary outfit, not a costume, and all the garments have to be backed up by sources like engravings, paintings and excavations. That is why it is a really challenging task to find fabrics as similar to those from the past as possible. Ages ago there were not man-made fabrics in vivid colours dyed artificially. That is why cloth resembling nature, with plain weave, not dyed, or in shades possible to achieve with natural ingredients.
We offer fabrics to history enthusiasts whose aim is to reconstruct a piece of cloth from the period when man-made fabrics or even cotton were not possible to obtain, thoroughly, with an eye to every detail. The fabrics can raise the interest of costume designers, whose responsibility is to make outfits corresponding with a given period of time.
Trying to fulfill the wishes of our customers in advance, we have prepared a range of very natural colours, with a plain weave imitating the ones possible to create on hand loom. Moreover, there is a possibility to order custom-made fabric, completely of one's choice and wishes, so together we can create a desirable cloth. Unique fabric which would work best for your requirements.
The same reasons can raise the interest of museums, exhibition organizers and costume makers. In every situation where fabric has to be deprived of any contemporary features, because the garment has to be from the given period.
See our offer of historical fabrics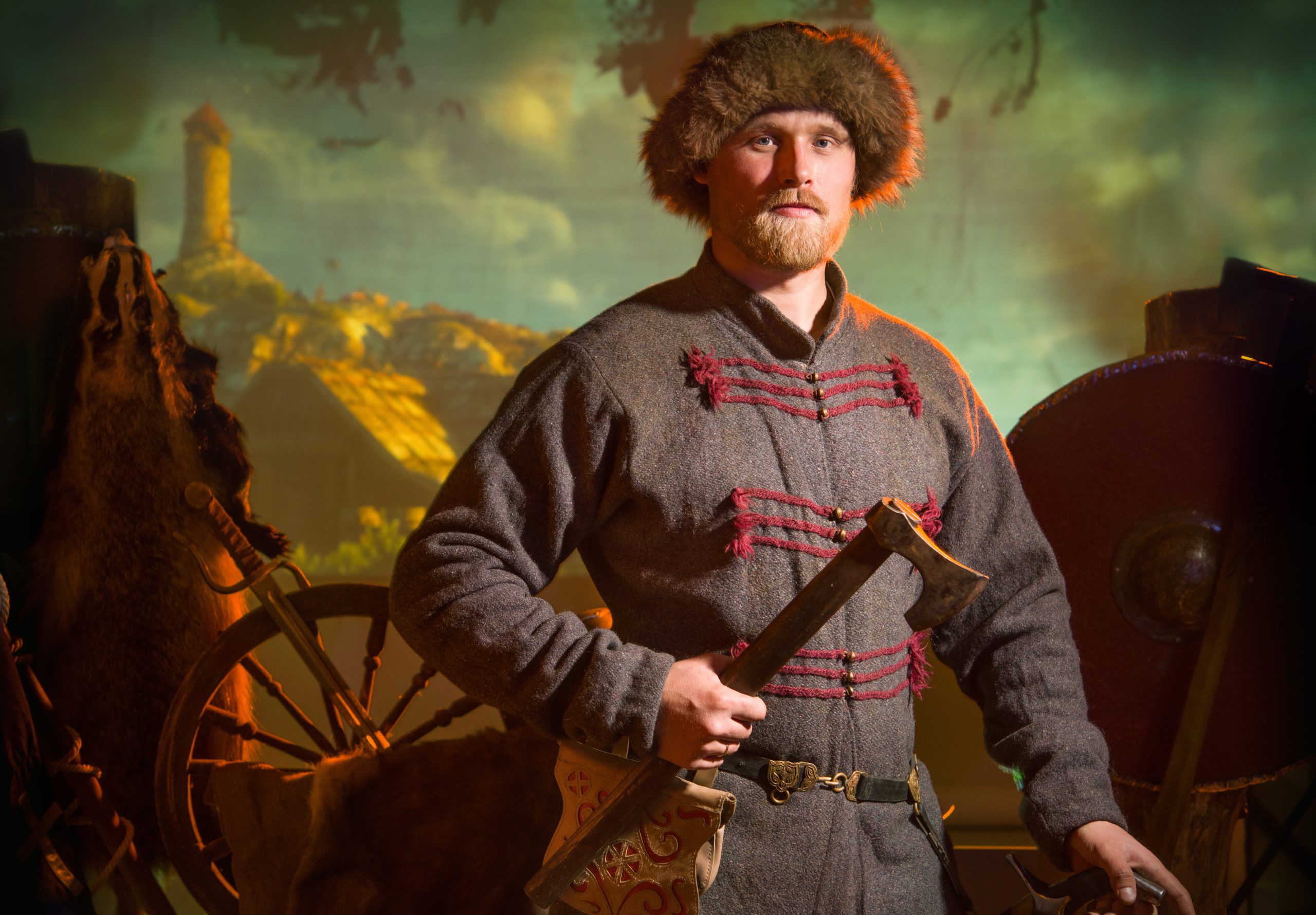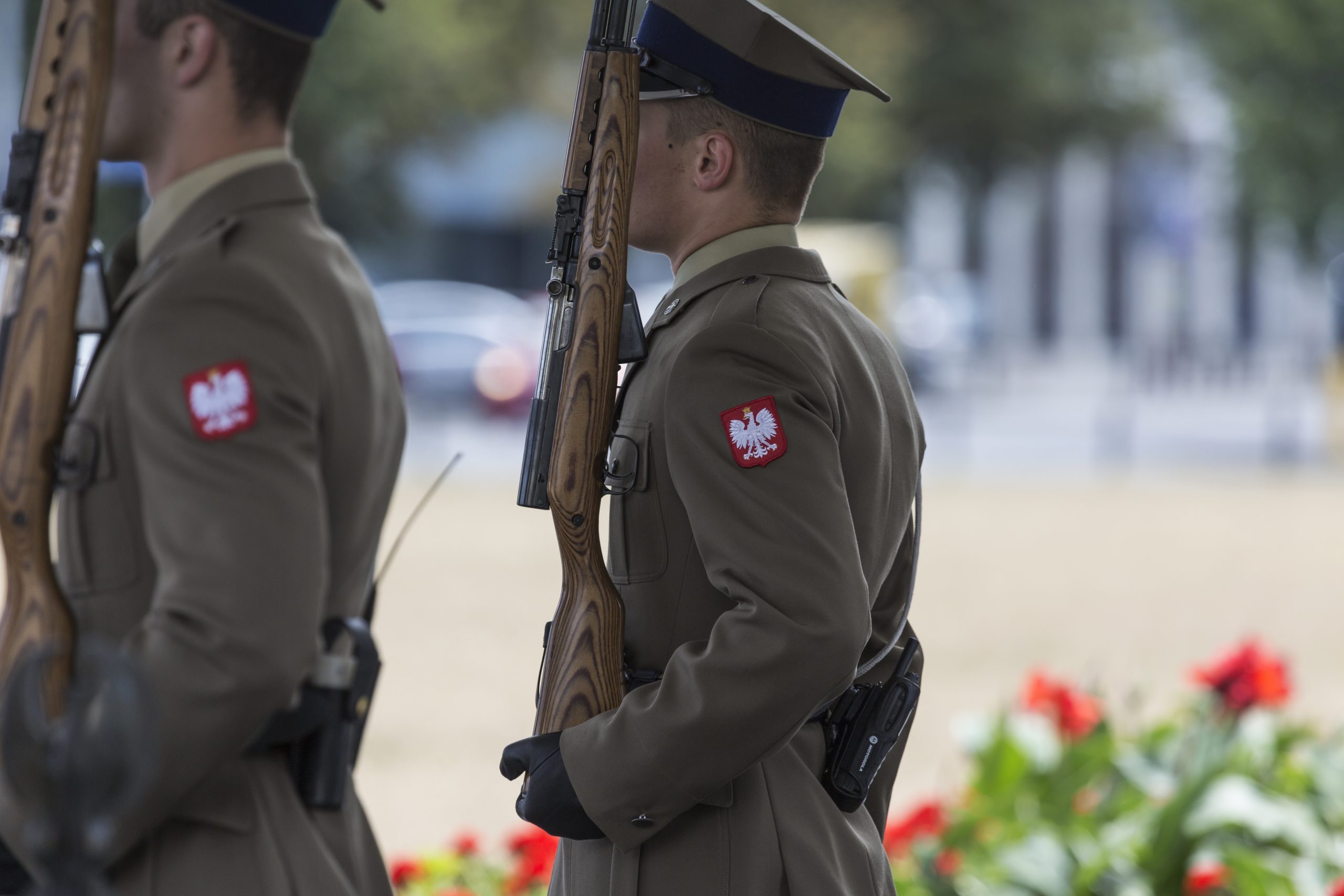 Uniforms fabrics
The rank and respectability of a uniform requires being made of a suitable fabric. As a presentable outfit of public uniformed forces: the military, the police, the fire service, border patrols, prison and forest guards it has to be respectable. It cannot be made of cloth which does not retain shape, isn't wrinkles- resistant, its colour fades if it is supposed to gain respect and admiration. Any uniformed force can find high quality, beautiful, durable fabrics in a proper shade and colour.
Our full range of uniforms fabrics allows any customer to find most suitable options. It can be worsted twill gabardine, tough and extremely durable, with almost 50 per cent pure wool in its composition. If you prefer, you can choose a plain cloth, even richer in wool, which contributes to its wear comfort and decent thermal insulation. Bearing in mind that a coat is an integral part of a uniform, we offer a range of fabrics suitable for that outer garment: extremely elegant as well as functional, thanks to being waterproof. What is more, they can contain up to 100 per cent natural wool! We are proud of this combination of aesthetic, being functional and elegant!
See our offer of uniforms fabrics
Our fabrics are suitable for:
The Police
The Military
The Military Police
State Security Services
Border Patrols
Forest Guards
Municipal Police
Marshal's Guards
Inspection of Road Transport
The Fire service
Railway Security Service
Investigating Services
Customs and Tax Services
Prison Guards
Court robes fabrics
There is an old proverb saying that "clothes don't make a man", but there are certain professions which are expected to fulfill given standards. The dignity of being a judge, prosecutor, advocate or a Legal Counselor requires proper setting. The robe is supposed to raise respect and esteem, serve as a reminder of seriousness of people representing Justice. Its cut, length and pattern are precisely determined by legal provisions which proves its rank. That is why the fabric used should be elegant, wrinkle-resistant, colorfast and durable so that even after a few hours spent in the courtroom it would look neat and professional.
Apart from the look, there is also an issue of comfort and usefulness. The fabric has to be breathable, so that hours spent in the courtroom would not bother those wearing robes. That is why the composition of the fabric is so crucial, and we offer types of cloth containing between 45 and 100 per cent of pure wool, what contributes to its quality, wear comfort, durability and elegance. We can guarantee that our fabrics will fulfill your requirements regarding wrinkle-resistance, we recommend "Tropik", our wool poly fabric which drapes nicely, keeping its shape and form. It is important if your job and working style requires wearing a formal or ceremonial garment.
We address our offer to academic communities since a robe is their special occasions piece of cloth, registry office workers during wedding ceremonies and the faith communities in which a robe is their priests' ceremonial outfit.
See our range of court robes fabrics
Legal advisors
Prosecutors
General Prosecutor's Office Advisors
University professors and graduates of universities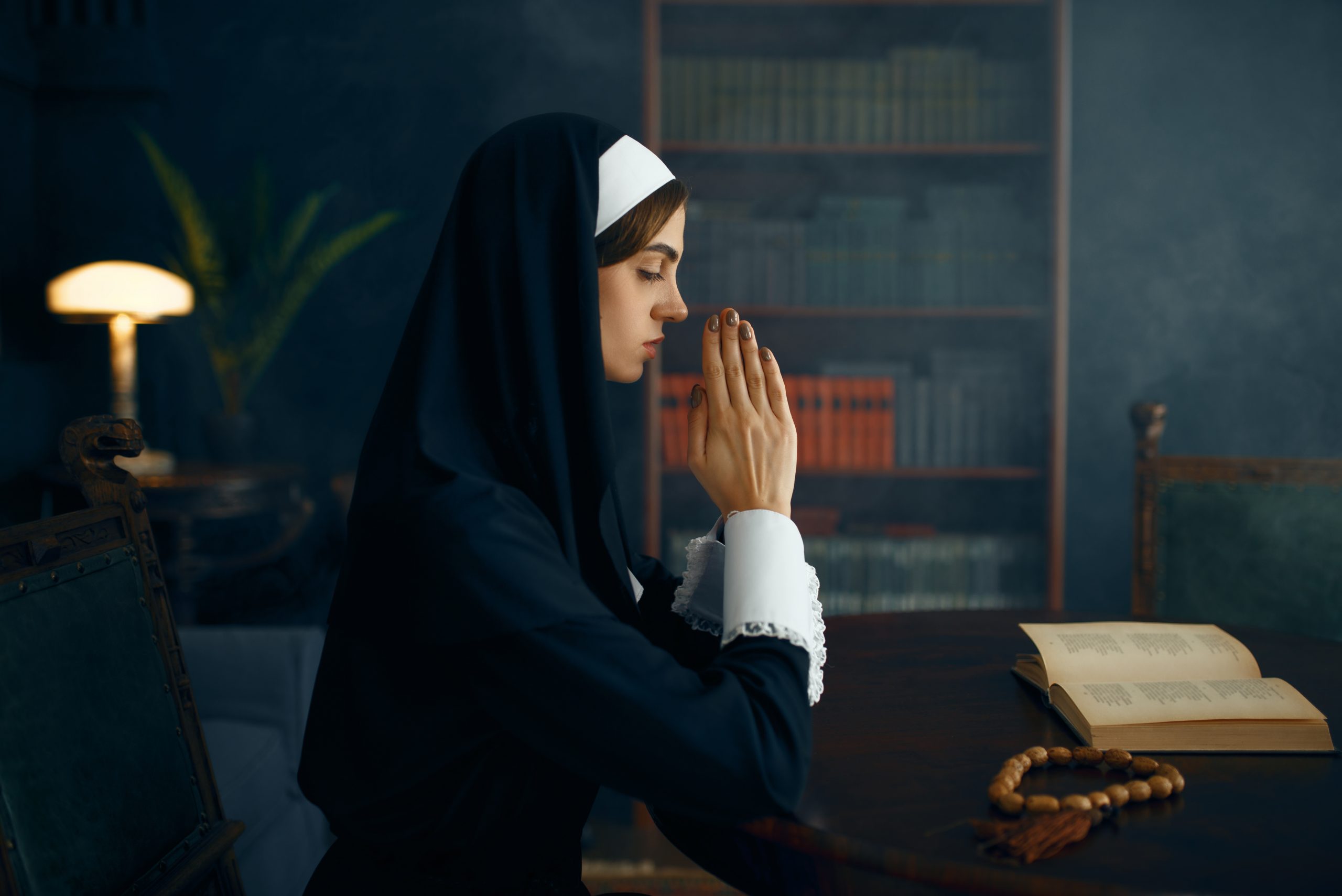 Clerical fabrics
A piece of clerical garment is one of a kind because it defines a man at the first glance, sending a visual communicate regarding who the person is, what his vocation is and what kind of life he has chosen. By wearing a cassock or a monk's cloth, a cleric takes the symbolic role and duties of a leader and an authority for others. Most of the day, sometimes even the whole day, they have to spend in this outfit. That is why the fabric used has to be of high-quality, providing wear comfort.
We offer a great range of fabrics of different weave and percentage of natural wool in its composition but sharing one common advantage: quality which results in wear comfort, durability and coziness. If an ecclesiastical person is obliged to wear a particular item of clothing for many hours in a row, it has to be comfortable. Our offer comprises fabrics allowing to match a season, in order not to expose a body to overheating, and provide thermal comfort in colder weather. Whatever the type, each fabric is breathable which is guaranteed by natural wool. Another characteristic is wrinkle resistance which is important in the case of ceremonial clothing.
To add to that, liturgical garment does not only mean cassocks and monks' cloth but ceremonial outfit typical of other faith communities, for example robes worn by clergymen.
See our offer of clerical fabrics
Cardinals
Archbishops
Bishops
Apostolic protonotaries
Canons
Prelates.infant
Costume and theatrical fabrics
The success of any artistic venture and being well-received depends on the setting, costumes, and an eye to details. Whether we mean regional groups' performances or shows on stage of the biggest opera houses in the world, costumes of actors and dancers are equally important as the script itself. Costume designers taking care of artists' wardrobe have to combine both functional and aesthetic qualities of their garments. Couple of months' long tourneys, long-running shows have to rely on costumes that look good on the opening nights as well as during the hundredth performance.
Our fabrics' blends are rich in wool, and some types of cloth are made of pure wool. They drape well, which is extremely important in case of costumes, they are breathable, wrinkles- resistant and dump proof. Their high quality contributes to being durable and solid, which is so important while performing frequently.
We enable our fabrics to be produced in a colour and weave of your choice, which is a perfect solution for a band, a show or a film. You do not have to search for a fabric to match most of your requirements, we can offer you the one that fulfills all of them!
See our offer of costume and theatrical fabrics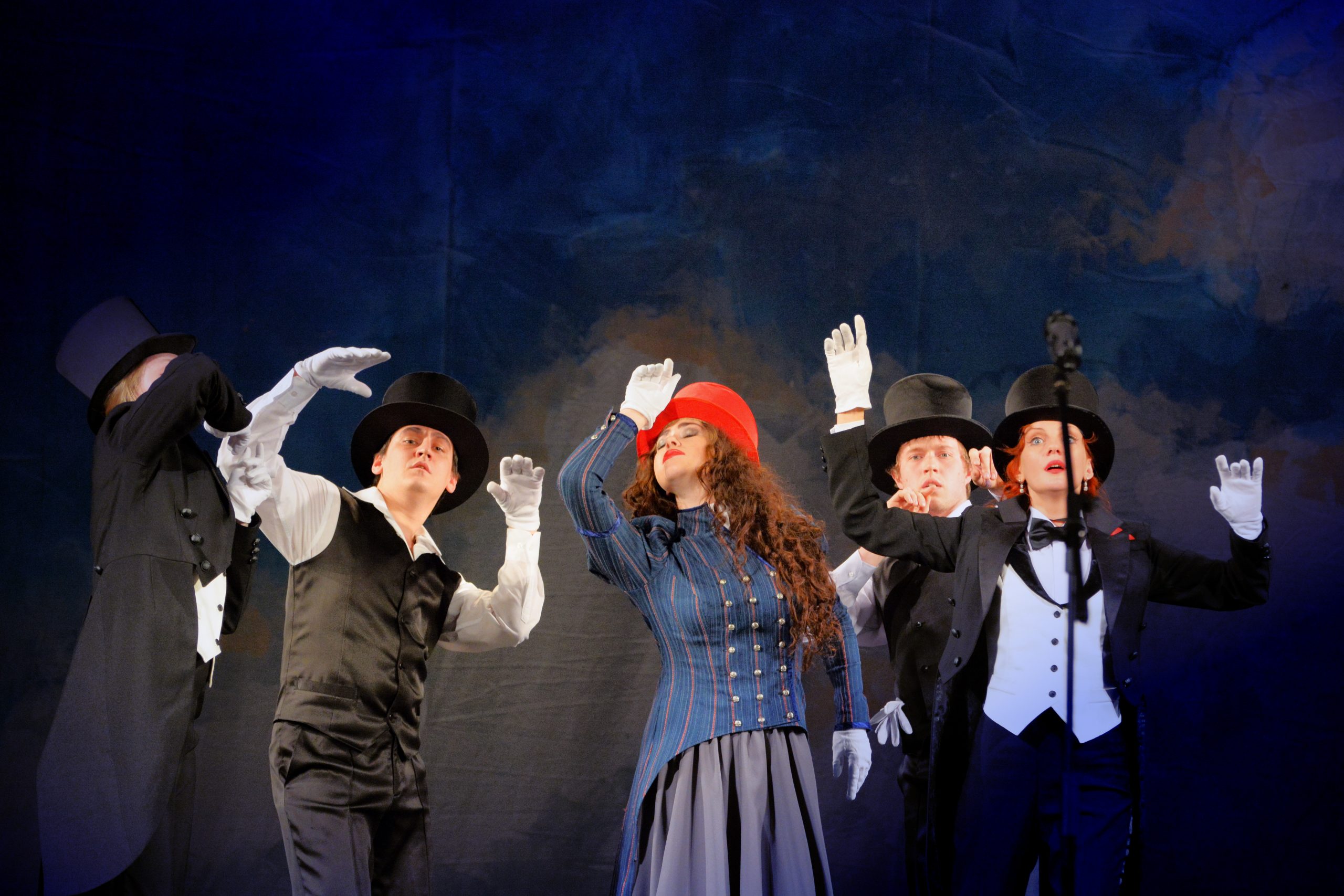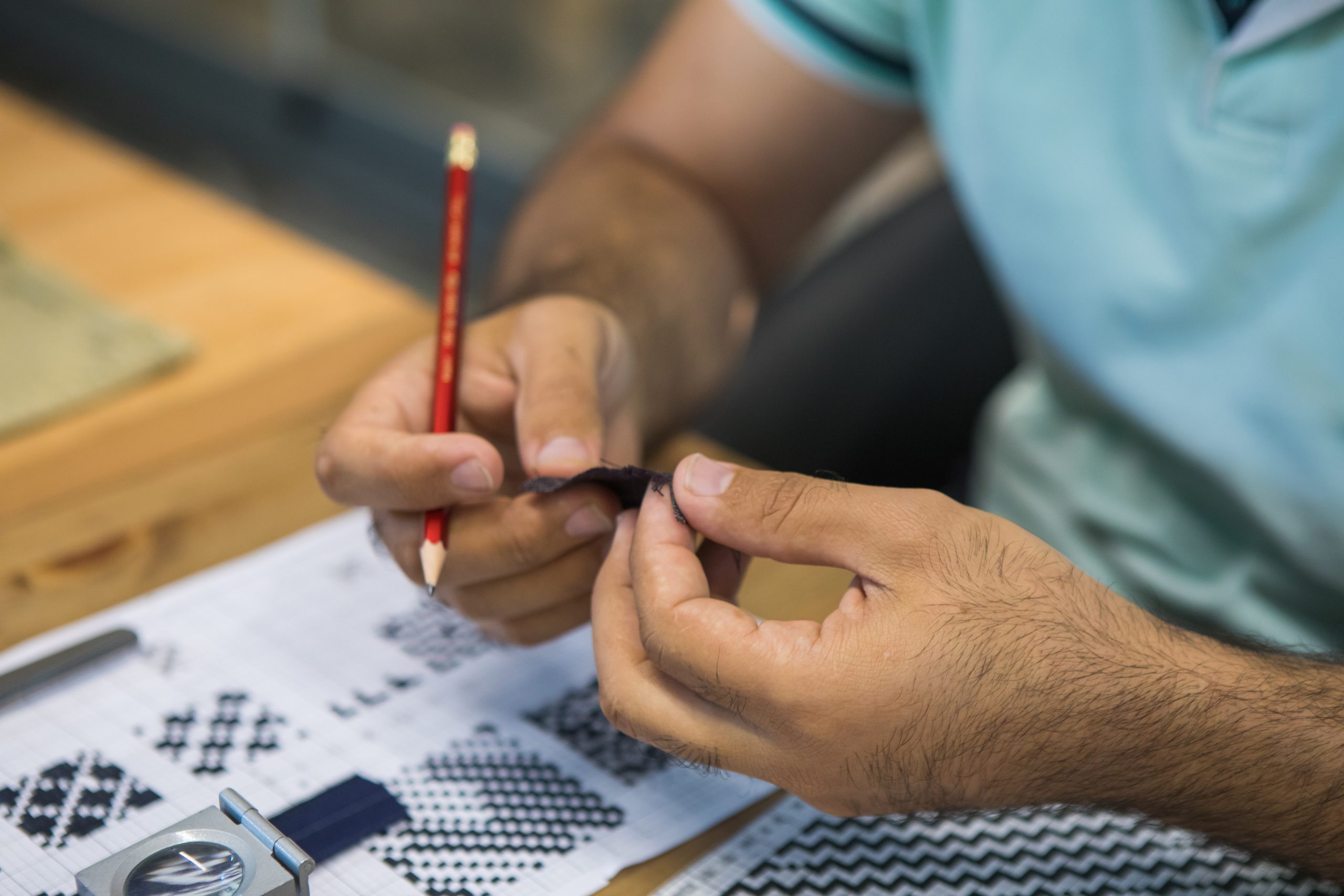 Textile Engineering Beauro
We have combined designers' creativity with possibilities provided by contemporary technologies. This is how our Textile Technology Beauro was created, in which we turn our plans into unusual reality. Designing a fabric is followed by making it real so that it can be handed to even most demanding customers.
We have felt obliged by our region's textile tradition to familiarise ourselves thoroughly with the wool treatment processes. Our fabrics are made to be a luxury accent of reality. We have been raising awareness and the need to wear wool, making their health benefits popular.
You can tell our specialist what your goal is and what kind of fabrics you expect from us. Experienced visionaries will help to weave it. Distinctive weave, unique colour — you can create tradition right now.
Custom-made fabrics are a solution if you cannot find what you have been looking for, just contact our Textile Engineering Beauro. We are sure together we will be able to design and produce what you need.